Pembroke Pines, FL (November 23, 2018) – Police have arrested a soccer coach who was accused of sending sexual and inappropriate messages to a minor and asking for nudes. The individual was identified as 38-year-old Owen Cleveland Gayle for the Somerset Academy's Pembroke Pines school soccer team.

Gayle was charged with promoting sexual performances of a child, transmission of harmful material to a minor, and unlawful use of a computer and solicitation. Gayle had been using the WhatsApp application to message the girl, who volunteered with his team. The girl went to another soccer coach about the messages, which is when police took over the girl's account to communicate with Gayle. This is when detectives were able to find that he sent nudes to the girl of himself.

Gayle admitted to the crimes and was transported to jail immediately.
Pembroke Pines Sex Crime Laws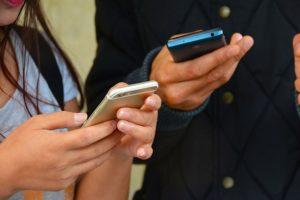 Any crime that takes place against a child is taken seriously under the law and could lead to maximum penalties. Not only could you suffer serious penalties such as prison time and fines, but you could be forced to register as a sex offender for the rest of your life. This means that everything you do in your everyday life could be impacted by these serious charges.

Because our attorneys understand how a charge could follow you at Musca Law, we want to support you in this desperate time and help you get the results that will help you avoid maximum jail time and force you to register as a sex offender, which could keep you from obtaining employment in certain areas or living in certain places. With experience spanning over 150 years between all of our attorneys and offices all throughout Florida, we are here for you. Contact us for more information at (888) 484-5057.