Pensacola, FL (May 11, 2019) - A Pensacola man is behind bars following a domestic dispute in which he ended up being stabbed.
Police arrested 50-year-old Calvin Williams on Monday, May 6th in connection with the charges.  Williams.  Around 8:00 pm that day, a woman contacted officers and said that she was sitting in the driver's seat of Williams' car with Williams seated directly behind her.  Suddenly, Williams leaned forward and grabbed the woman's neck, making it difficult or impossible to safely operate the vehicle.  The woman also told officers that Williams had punched her in the face multiple times. 
The couple then returned home when the woman said that the abuse continued.  At that point, Williams stands accused of punching her multiple times in the face.  That is when the woman told police she grabbed a knife to defend herself and stabbed Williams in self-defense.  Williams was taken to Baptist Hospital, where he is currently receiving treatment. 
Williams has been charged with two counts of false imprisonment, two counts of battery and violation of a restraining order.  The female has not been charged, however, police continue to investigate. There is no further information available at this time.
Pensacola Violent Crimes Laws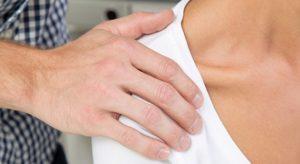 A Florida violent crime can land you in serious trouble for the rest of your life.  Many violent crimes, of course, are felonies and carry a potential jail sentence.  In addition to spending time in jail, a convicted felon may have extreme difficulty securing a job as a felony on your criminal record is a disqualifying event for many.  In addition, being a convicted felon will place severe impacts on our civil rights, such as the right to vote or the right to own and possess a firearm.  
When you are facing a violent crimes charge, the stakes are too high not to hire the best attorney you can find.  At Musca Law, our Florida criminal defense attorneys will stand by you throughout the process.  We will fight hard to protect your legal rights and we will ensure that you receive the best possible outcome in your case.
Our team is standing by 24 hours a day,  7 days a week to take your call.  To speak with a Pensacola criminal defense lawyer, please contact at (888) 484-5057.