Pensacola, FL (May 19, 2019) - A Pensacola man was arrested this week after officers say he exposed himself to female shoppers at a Wal-Mart store.
27-year-old Kejuan McCants was taken into custody in connection with the incidents on Thursday, May 17th.  Police responded to the store on Creighton Road around 5:00 pm on Saturday, May 4th upon reports of a man exposing himself inside the store. When officers arrived, a female customer told police that she was shopping when she heard a man shout "hey."  As she turned around, she saw the man sitting on a motorized scooter with he genitals exposed.  The woman told the man to leave, but instead, he drove the scooter towards her before she was able to get away and report the incident to management.
A store employee also reported to police that McCants initially encountered her while she was stocking shelves. He complimented her on her hair before she moved to a different location.  Later, she saw McCants riding the scooter towards her with his genitals exposed again.  McCants then went into the men's restroom before officers arrived.  Once police got to the scene, they arrested McCants as he exited the restroom.
He was placed in the Escambia County Jail on charges of indecent exposure and is being held on a $10,000 bond.
Pensacola Sex Crimes Laws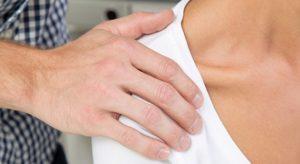 The charge of indecent exposure involves the exposure of a person's sexual organs in a public place.  In most cases, indecent exposure is a misdemeanor which carries a $1,000 fine or up to one year in jail.  In some instances, the crime can be classified as a felony which carries higher fines and increased prison time.
Being charged with any Florida sex crime is a stressful experience and can threaten your entire future.  Many sex crimes carry the severe consequence of being forced to register as a sex offender on Florida's sex offender registry.  As a registered sex offender, there will be limits on where you can live and work.  You will also face the stigma of being on this list and will face significant social as well as professional issues.  
At Musca Law, our team is here for you when you are facing a sex crimes charge throughout our state.  Our Pensacola criminal defense lawyers understand and appreciate the severity of these crimes and the potential impact on your life.  That is why we are here for you 24 hours a day, 7 days a week. For a free consultation, please give us a call at (888) 484-5057.