Pensacola, FL (January 27, 2019) - A woman in Pensacola was arrested after she exposed herself outside of a Waffle House Restaurant on Monday, January 21st.  A manager called the police to the restaurant on Pensacola Boulevard to investigate the woman.  She would later be identified as Freedom Ryder Zobrist.

The manager told police that Zobrist was first seen at the restaurant early that morning and that she was acting erratically at the time before being asked her to leave.  She complied with the request but later returned around noon, shouting and threatening to shoot the manager and restaurant patrons.  After making the threats, police say that Zobrist walked outside, pulled down her pants and exposed her genitals while dancing in the parking lot.

As the manager approached to try and get her to stop and leave the premises, Zobrist allegedly tried to grab his genitals.  He blocked her from doing so, but she then licked both sides of his face.  Customers in the parking lot were stuck in their vehicles and unable to leave due to the disturbance caused by Zobrist.

Once apprehended by officers, she was charged with lewd and indecent exposure, disorderly conduct, battery, and assault.
Pensacola Sex Crimes Laws
As a Florida sex crime, lewd and indecent exposure can carry tough penalties.  The crime is a misdemeanor under most circumstances.  However, it can be considered a third-degree felony if the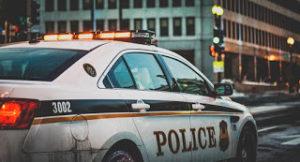 indecent exposure occurs intentionally and in the presence of a person under 16.  In cases of a felony indecent exposure, a person convicted of this crime could be placed on the Florida sex offender registry for the remainder of their life.

If you are facing indecent exposure or another sex crime charge in the Pensacola, you need a Florida criminal defense attorney who has experience handling these types of cases.  Not all attorneys have the necessary experience to represent people charged with these serious offenses.  At Musca Law, our attorneys have represented hundreds of people across our state charged with various types of sex crimes.  We know what it takes to present a convincing and compelling defense when your back is against the wall.

We are here for you 24 hours a day, 7 days a week and our consultations are always free.  To set up your appointment, please call (888) 484-5057.