Pensacola, FL (April 12, 2019) – On Sunday, 28-year-old John Patrick Brewington was arrested on battery, battery by strangulation, and other related charges after a severe case of abuse.
According to police, Brewington trapped his girlfriend inside their shared home for four days and inflicted physical abuse on her. The woman's mother called police on Sunday and said that she was concerned about her daughter, which is when they checked in and found the girl.
The young woman told deputies that she had been dating Brewington since January. On April 3, Brewington gained permission to use the woman's vehicle. Later in the day, she asked for her keys back, which is when he would not give them to her and the physical abuse began. As she attempted to get her keys back, Brewington would choke her and otherwise abuse her. He threw her to the ground once and beat her with a broom handle.
When the woman tried to leave the residence, Brewington would stop her by force. Brewington eventually left the residence but the woman said that she didn't escape because Brewington told her that he would kill her or her family if she told police.
Deputies found bruises and injury marks on the woman consistent with the abuse that occurred. Deputies also found drugs in the residence.
Brewington was booked in jail around 3 p.m. on Sunday with a bond of $71,000.
Pensacola Domestic Battery Laws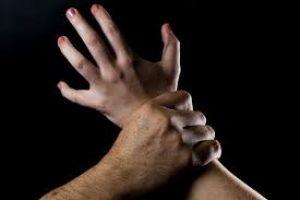 If you are facing domestic violence charges in Florida, you might be facing some of the most severe penalties you have ever faced in your life. Domestic battery is the touching or striking or another person, typically somebody who lives in your household. Depending on the circumstances of your case, you could be facing a serious felony which could lead to time in prison, fines, and an impact on your career and social life that you wouldn't have otherwise expected. Any type of violent crime charge in Florida will bring serious consequences but you are not without options.
At Musca Law, you have many rights and protections under Florida law if you are facing a severe crime. Especially in cases where you are being wrongfully accused of a crime, you might wonder how you can evade serious charges and move forward in many aspects of your life. Hope is on your side, as our criminal defense attorneys are ready to take your case. Please contact us for more information on how we can assist you at (888) 484-5057.