Pensacola, FL (July 19, 2019) – 36-year-old Felix Taylor was put behind bars on charges of aggravated battery after he allegedly slapped a pregnant woman smoking a cigarette.
The Pensacola Police Department was called to the scene of the incident in March after they found out about the incident through a call. The officer arrived and found Taylor attempting to retrieve his items from the location.
Earlier in the day, Taylor and the victim got into an argument that turned physical. The woman had been smoking a cigarette when Taylor told her that her new boyfriend should buy her cigarettes and that she shouldn't be smoking because she is pregnant.
Taylor took the cigarette out of the woman's mouth and threw it on the floor. He then struck the victim in the mouth with an open palm while she was sitting on the bed.
Taylor went into the living room to smoke but then returned to the room, where he and the woman continued arguing. He then struck the woman in the face and abdomen with his fists.
When officers arrived, they found the woman with a swollen lip and blood on the inside of her lip from the incident.
Police issued a warrant and Taylor was arrested on aggravated battery charges.
Pensacola Aggravated Battery Laws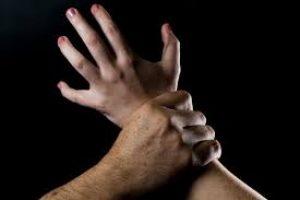 If you have been charged with a violent crime such as a Florida aggravated battery crime, it is believed that you intended to inflict physical harm against another person. Many violent crimes in Florida are seen as violent felonies, which means that you could be facing a sentence of five years to life for your crime. This is why it is imperative that you maintain the best legal representation on your side after being charged with a violent Pensacola crime.
Our criminal defense attorneys at Musca Law understand how quickly violent crime charges can have an impact on every aspect of your life, from your career to your social relationships. As a result, we will put our specific training and experience to use in your case so that we can help you identify facts that you can use in negotiations with the prosecutor in your case and possibly trial. We know that these cases can be overwhelming and pose many challenges, but we are here for you every step of the way. Please contact us for the help you deserve at (888) 484-5057.