Pensacola, FL (June 24, 2019) – Escambia County Police arrested 21-year-old Terrill Cook after he allegedly grabbed a woman by the throat because she refused to get into his vehicle.
The incident took place around 10 p.m. The female victim received a text message from Cook, who told her to come outside. The victim went outside to see what Cook wanted, which is when the two began engaging in a verbal altercation. The woman refused to get in his vehicle.
Cook then go out of his car and grabbed the woman by the throat with his right hand. The woman was able to get away from him, which is when she called 911 and Cook drove away.
A deputy found a small red mark on the side of the victim's neck. A witness also observed Cook grabbing the victim by her neck.
Cook has since been booked into the ECSO Jail.
Pensacola Battery Laws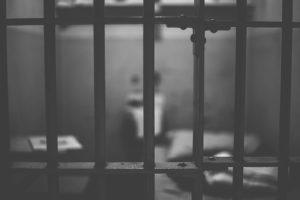 If you have been charged with a violent battery crime in Pensacola, you might be concerned about the outcome of your future and the impact that these crimes will have on your life. Many people confuse these serious crimes with assault, both of which are crimes that involve the intentional striking or causing harm to another party, even when it is just a threat. If you have been charged with a violent crime in Florida, you have many rights under the law and our attorneys will help protect you when you need us most.
Our attorneys at Musca Law have experience in all aspects of the criminal justice system and are fully committed to helping you during this difficult time, especially if you have never experienced these charges in the past. We will help you build a successful defense so that you can work toward proven case results. Please let us help you and give us a call today at (888) 484-5057.