Pensacola, FL (February 6, 2019) – Police arrested a man in Escambia County identified as 45-year-old Joseph Riley after he attempted to run his run over with a truck. He has since been charged with resisting officers and aggravated assault.

Riley allegedly tried to run his son over with a truck after telling him five times that he needed to take a bath. A witness spoke with police and claimed that they heard the truck accelerating and the child yelling. They went outside, which is where they found the son running into neighbor's yards out of fear that his father was going to run him over.

Riley told deputies that he became angry after telling his son to take a bath five times and told him that he was going to spank him with a belt. Police said that he had been drinking all day. When the son ran from the house, his father claimed that he was only going to chase him.

Deputies said that Riley appeared intoxicated and couldn't stand on his own. He also became aggressive and lunged at an officer.

Now, Riley is currently in jail with no bond.
Pensacola Aggravated Assault Laws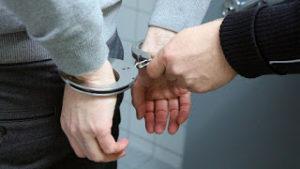 Being charged with a Pensacola violent crime is a matter that should always be taken seriously from the moment that you receive your charges. Many violent crimes are felonies, which means that they can easily carry prison sentences and could impact you for the rest of your life. Due to the nature of these serious offenses, you might find that the judge or prosecutor in your case will take a tough approach to your case, which can keep you from moving forward to the degree you desire. If you are looking to avoid these harsh sentences and get on with your life, it might be time to turn to the trusted help of an experienced criminal defense attorney.

Violent crimes tend to carry some of the harshest consequences, which means that you might be facing a huge impact on your social life as well as your career as you move through the criminal justice system for the first or second time. Securing help from the very start can help you avoid these harsh penalties and start building your defense from the ground up. We understand that your liberty hangs in the balance and the importance of having somebody on your side who understands the reality of your situation. At Musca Law, we will work to help you obtain proven case results as we have done for others in the past. Contact us to find out how we can assist you at (888) 484-5057.