Pensacola, FL (January 31, 2019) – A teacher from Escambia County, identified as Mark Lua, is now behind bars for sexual assault for the second time in a month after sexually assaulting a former student.

Lua was arrested and booked in jail on Wednesday around 11:30 a.m. on January 30th.  This came after an investigation into an allegation that he messaged a 17-year-old former drama student more than 200 times between May 1st and May 3rd that ended in a sexual encounter at his home with the teenage girl. At the time, the drama teacher was 30 years old.

Then, on the 11th of January, Lua allegedly told a friend that he had sex with two students from Tate High School.  That friend contacted authorities and made them aware of the statement that Lua had made.

On January 18th, Lua was arrested and charged with using a two-way communication device to commit a felony.  He was also charged with cruelty to a child for the promotion of sexual performance with a child after he asked a student to sent him a sexual video at the beginning of January as well.

The Escambia County School District placed Lua on paid administrative leave as the school investigated the charges against him.  If they deem the charges valid, Lua will likely lose his job, as the charges are grounds for termination.
Pensacola Sexual Assault Laws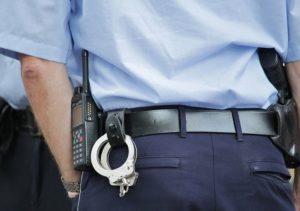 Sex crimes are extremely serious charges in the state of Florida and are punished to the fullest extent of the law. A sex crime conviction can have a negative impact on life in many ways.  It can affect your relationships with others, your career, and comes with a social stigma that is hard to escape.  If you have been charged with a Florida sex crime, you do have rights. You need to seek the legal guidance of an experienced criminal defense firm as soon as possible.   The right lawyer can help you avoid the harshest penalties.  Call an attorney at Musca Law today to speak with a lawyer about the charges you are facing and find out what your legal options are.  Don't put your life in the hands of an inexperienced sex crime attorney.  Your future depends on it.

Sexual assault crimes in Florida take place when somebody has executed sexual behavior on somebody who did not consent. At Musca Law, we have more than 150 years of combined criminal defense experience in Florida successfully representing those who have been accused of sexual crimes, and we can help you too.  Call Musca Law today to speak with a qualified and skilled lawyer about the charges you are faced with, and we can begin to put together a rock solid defense to ensure the very best possible outcome in your case. Contact us to find out how we can help in your time of need and help you gain trusted case results at (888) 484-5057.