St. Petersburg, FL (January 23, 2019) – Police have reported that an 80-year-old toll booth worker was injured in a hit-and-run accident after being struck by a driver who fled the scene.

The crash took place at the Sunshine Skyway Bridge toll plaza on Sunday around 1:05 p.m. Police identified the hit-and-run driver as 26-year-old Brittnie Ann Kenyon, who had been heading southbound at the time on Interstate 275 when she approached the toll plaza. While there, toll workers told her to stop so that a pedestrian could use the crosswalk in front of her. However, she didn't step on the brakes and she struck the pedestrian.

The pedestrian was identified as 80-year-old Elaine Wyman. Kenyon allegedly stopped after the crash but then continued onward without waiting for police. Wyman was seriously injured and transported to St. Anthony's Hospital but she is expected to be okay.

Kenyon was cited for driving with a suspended license and failing to provide information while at a crash scene.  The investigation is ongoing.
St. Petersburg Suspended License Laws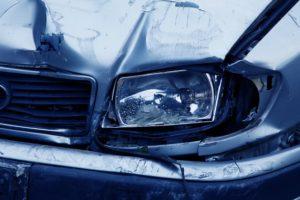 Many people treat traffic offenses as minor violations that won't come back to haunt them, but the truth is that many serious penalties can come with even the smallest traffic offense. You could receive marks on your driving record that keep you from certain employment, an increase in your insurance that costs you more over time, and other penalties that can affect you negatively in the long run. This is why it is important to have an attorney on your side who can fight your ticket if you have been accused of traffic violations in Florida, including hit-and-run, driving with a suspended license, and other serious charges.

Traffic offenses come with varying degrees of consequences and our attorneys at Musca Law have a deep understanding of this. Because you might be frightened about the prospect of losing out on thousands of dollars as you face fines or take time out of your day to abide by the terms of driving classes, it is important to have a defense attorney on your side who has received case results for others in the past and feels positive that they can help you achieve results needed to move forward. Our experienced attorneys are here for you every step of the way. Contact us for more information at (888) 484-5057 to find out what we can do for you.