Pinellas County, FL (November 20, 2018) - Authorities in Pinellas County had multiple calls to 911 about an extremely intoxicated driver in the afternoon hours of November 18th.  The police went looking for the vehicle that the callers were describing in the 911 calls.  They eventually located the car and driver.  The driver of the vehicle has been identified as a 50-year-old, Ricardo Portillo-Gonzalez.

Authorities detected a strong odor of alcohol when they stopped the vehicle.  They performed multiple breathalyzer tests on Portillo-Gonzalez at the scene.  His first breathalyzer test indicated a blood alcohol level of .66.  His second breathalyzer test indicated a blood alcohol level of .64.  Those results indicate that he had consumed approximately eight times the legal limit for driving in the state of Florida at the time that he was stopped.  Blood alcohol levels are considered to be potentially fatal at .4.

Portillo-Gonzalez was arrested and charged with DUI.  He did not require medical assistance and was taken to jail where he was able to be monitored as he sobered up.
Pinellas County DUI Charge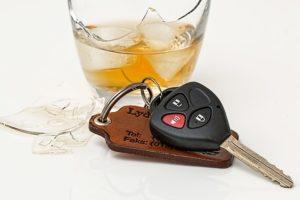 If you have been charged with a DUI in the state of Florida and it is your first offense, you could be facing up to six months in jail and anywhere from $500 to $2000 in fines.  Second-time offenders are facing up to 9 months in jail and $1000 to $4000 in fines and third-time offenders are looking at anywhere from 30 days to 5 years in jail and $2000 to $5000 in fines.  You can also lose your driving privileges.  If you have been charged with a DUI in Pinellas County or the Clearwater area, you are probably feeling scared and confused.  You should know that there is legal assistance available to you to help you put on a defense to help you keep your license, stay out of jail, and avoid paying hefty fines and penalties.

Whether you have been arrested for a driving under the influence or you want to help someone close to you who was recently arrested for a DUI, you should always seek the guidance of a legal professional.  You need to know all of your legal rights in order to help you defend yourself against a DUI charge.  The attorneys at Musca Law have over a decade of experience successfully handling DUI cases for our clients.  Call us today to speak with an aggressive and skilled lawyer to discuss your charge at (888) 484-5057.