Pinellas County, FL (January 17, 2019) – In Pinellas County, a 52-year-old named Colette Funfrock who was previously accused of having a sexual relationship with a 15-year-old was booked into the Pinellas County Jail on January 15th, after being caught staying at a hotel with the same 15-year-old boy for a second time.

The Pasco County Sheriff's Office arrested Colette Funfrock, also known as Colette Duverseau after she was located at a hotel with the minor. Prior to this weeks arrest, Funfrock had a previous sexual encounter with the same minor.

Back in November of 2018, Funfrock was charged with lewd and lascivious battery for having sex with the minor twice at her home in Holiday, Florida.  A no-contact order was put in place between Colette and the young victim following her initial arrest in November.

Then on January 15th, police got a tip that she was staying with the boy at a hotel.  She was subsequently arrested again after police received a tip that Funfrock and the child had been staying together at a Clearwater hotel. Police said that they had been there for five days.

When Clearwater Police arrived at the scene, they found Funfrock in her hotel room and the child in the parking lot. Funfrock told police that she was taking care of the teen.  She also said that she was aware that there was a no-contact order in place.

Funfrock is being held in jail on charges that she violated the injunction/no-contact order.
Pinellas County Sexual Relations with a Minor Laws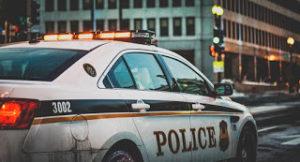 Being charged with a Florida sex crime involving a child might be one of the most difficult and frightening things that you will ever face. When you have been accused of sexual relations with a minor, are many potential penalties including life in prison, fines, and lifetime registration on a sex offender list in Florida.  A conviction may have dire consequences on the rest of your life.   If you have been charged with one of these crimes, your first step should be retaining the help of an experienced Florida sex crimes attorney who can stand up for your rights throughout the complex and complicated legal system.

The laws in Florida regarding sex crimes involving children are prosecuted to the fullest extent of the law. In the event that you have been accused and charged for one of these crimes, we want to help you avoid the most serious charges and penalties.   At Musca Law, our lawyers have more than 150 years of combined criminal defense experience and have successfully represented countless Florida residents who have been charged with a serious sex crime. We can help you too.  Call Musca Law to speak with an aggressive Florida criminal defense attorney that can answer all of the questions you have about the charges that you are facing at (888) 484-5057.