Pinellas Park, FL (November 17, 2018) – According to local police reports, one person died during a shooting that took place at an apartment complex in Pinellas Park on Friday, November 16, 2018.

According to the initial report, officers were dispatched to the area after receiving a call around midnight altering them to disruption at the Cedar Hollow Apartments. Sometime later, officers arrived at 7231 Cedar Court and found one man, who had been shot. Later, the victim was transported to a nearby hospital but, tragically, died from his injury.

Police have not yet identified the victim and have labeled the shooting was intentional.
Homicide and Weapons Crime in Pinellas Park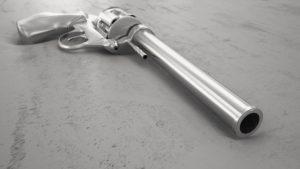 Defined by Florida Law, homicide takes place when a person unlawfully kills another human being. Due to the fact that a variety of motives can instigate a killing, homicides are categorized based on degrees of manslaughter and murder. Depending on how malicious the purpose was, punishment can range from years in jail to life imprisonment.

Overall, the State of Florida has multiple offenses for weapons crimes, which can ultimately fall under the categories of misdemeanors or felonies. If a person is found guilty of committing one or more of these acts, this individual can face long-term imprisonment and large fines. Brandishing firearms while another crime is being committed can also qualify as a weapons crime.

If you have been charged with one or more of these severe crimes in the State of Florida, we at Musca Law strive to provide you with a rigorous and detailed criminal defense which guarantees a strong and viable case. Across the State of Florida, we demonstrate over 150 years of combined experience in criminal defense. For more information, contact us today at (888) 484-5057.