Polk County, FL (January 17, 2019) – Police arrested 41-year-old Carlos Calderon on Tuesday, January 15th,  for eight felonies related to sexual abuse of a child. Some of his charges include sexual battery, lewd molestation of a child under the age of 12, use of a child in a sexual performance, and using a two-way communication device to film the sexual performance of a child.

Deputies spoke with Calderon about how many times he committed sexual battery, to which he responded, "Hell, I don't know." He did, however, admit during the interview that he sexually battered the child and took explicit photos of the child.

The child told an adult about the photos on Calderon's phone and that he had a sex toy in his possession that he used on the child. Deputies found the sex toy in the suspect's dresser. They said that Calderon repeatedly battered the child since she was 7 years old.

Calderon was imprisoned at the Polk County Jail on a $400,000 bond. He is currently in the country on an expired work visa and has been arrested eight previous times for various charges.
Polk County Sexual Battery Laws 
Sexual battery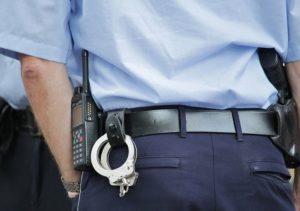 is one of the more serious crimes that an individual can be charged with, especially when this wide range of crimes takes place against a child. The potential penalties include time in prison, fines, and lifetime registration on the sex offender registry in Florida. If you are facing these harsh charges, you want to consult with an experienced sex crimes attorney as soon as possible so that you can protect your rights during this difficult time.

At Musca Law, our criminal defense attorneys have successfully represented countless individuals who have been accused of serious sex crimes across Florida. We are fully dedicated to providing the best legal services to maximize your success in the courtroom. In some cases, we have helped suspects lessen their charges or even have them completely dropped, especially in cases where the prosecutor is able to develop sufficient evidence and your own personal evidence points in another direction. These cases are handled differently from start to finish and it is important for you to have an attorney who will answer your questions regarding sex crimes and help you build a defense. We have more than 150 years of combined criminal law experience and have the skills and the know how to get the best possible outcome for our clients.  We can help you. Contact us for more information at (888) 484-5057.