Polk County, FL (January 1, 2019) – Police arrested a Mulberry teacher for driving under the influence on New Year's Eve after she had been driving in the wrong direction.

Yesterday, December 31, deputies pulled over 45-year-old Tasha Fisher of Lakeland when she had been driving in the wrong direction down Florida Avenue South around midnight. After being stopped by a deputy, they observed obvious signs of impairment and made their arrest.

When police interviewed Fisher, she told them that she took three generic Ambien before she got behind the wheel of her car The Polk County Sheriff who arrested her wanted to tell the public that these are the dangers of taking more than the recommended dosage of prescription medication.

Now, Fisher is facing charges of driving under the influence.
Polk County DUI Laws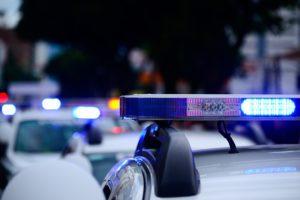 If you have been charged with DUI in Florida, you might be feeling frightened about the outcome of your case as you face the reality of large fines, losing your license, prison time, and many other penalties that sometimes face those who have experienced these charges. This is why it is extremely vital to take the right steps from the very beginning so that you can actively work toward case results you deserve so that you can get back on your feet and retain your freedom during this difficult time.

The reality of a DUI charge can be one of the most devastating and frightening things that you will ever face. If it is your first charge, you might be facing a $500 fine, a license revocation, and many other penalties that can have a huge impact on your case. Fortunately for you, with the help of an experienced attorney, a DUI defense can be brought to help you through this life-changing experience and get back on track as you work toward your freedom. At Musca Law, our attorneys are fully dedicated to your case and offer you the help you need to move forward. Contact us for more information at (888) 484-5057.