Polk County, FL (January 2, 2018) – Deputies in Polk County have arrested a man who had sex with a 16-year-old girl on multiple occasions. He has since been identified by police as 36-year-old John Waldau.

According to police, Waldau had been exchanging sexually explicit images with a 16-year-old victim through Facebook Messenger.

Waldau came into initial contact with the victim through another adult and started engaging in an online relationship with her. Over time, the relationship became sexual in nature. The victim said that she would sneak out of her home so that she could meet with Waldau and that they had sex on multiple occasions.

Police say that Waldau worked for 18 years at the Lakeland's Public Works Department. He told police that he knew that it was illegal to have sex with and exchange photographs with the teenager but did not stop himself.

Now, Waldau is facing charges of sexual activity with a minor, transmitting material harmful to a minor, and more.
Polk County Sexual Activity with a Minor Laws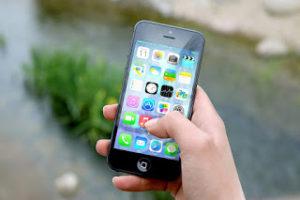 In order for you to be labeled a sexual predator in Florida, you must have engaged in a crime that involves sexual performances with a child, unlawful sexual activity, transmission of child pornography, and more. The law sees these crimes as especially heinous in nature, which can be a frightening time in your life as you face the reality of harsh and life-changing charges. You might be concerned about the many penalties you could be facing and the social stigma that comes with having to register as a sexual offender, which is why it is especially important to retain legal counsel during this time.

A sex crime allegation might be one of the most devastating things that you have ever faced, as you could be facing exorbitant fees, lifetime registration, and other penalties that are brought on by hostile prosecutors who might not understand the true story through your own eyes. You want to ensure that your rights are being upheld and that you understand all of the information on sex crimes that is available to you as it applies to Florida law. Contact us at Musca Law to find out how you can move forward. We are waiting to hear from you today at (888) 484-5057.