Port Charlotte, FL (February 16, 2019) - A disturbance call in Port Charlotte led to the arrest of five people after police found drugs inside the home. Officers responded to 3665 Brooklyn Avenue on Sunday, February 10th, in reference to a man who was "out of control" and having a "diabetic attack." When police arrived, they found 26-year-old Jessica Vandegaart outside of the home. Vandegaart had a duffel bag against her chest and appeared to be shaking. Officers also located 33-year-old Russell Gerow, holding a bag of insulin. Inside the bag, police located a syringe that contained traces of opiates. Another baggie located near Gerow contained methamphetamine, fentanyl, and several crushed pills. Following the discovery, Gerow told police that more drugs were inside the residence. A search of the home turned up two more suspects, 23-year-old Alexis Robinson and 41-year-old Shawn Sadoski. Police located pill bottles, THC cartridge pens, methamphetamine, cocaine, marijuana, and drug paraphernalia throughout the house. Police issued charges related to possession of drugs and drug paraphernalia to the occupants of the residence. There is no further information available.
Port Charlotte Drug Laws
Florida drug crimes laws range from relatively minor misdemeanors up to very serious felonies. A drug crime conviction can carry a prison sentence, probation, fines and the requirement to participate in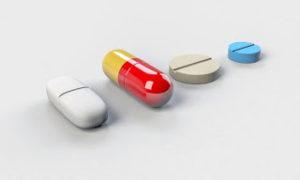 drug education classes. Additionally, being convicted of a Florida drug crime may have adverse effects on your employment and your personal life. At Musca Law, our Port Charlotte criminal defense attorneys are there for you when you have received a charge related to use, possession, or sale of a drug or controlled substance. Our team brings over 150 years of combined experience and we are well-versed in the legal strategies needed to mount a successful drug crimes defense. We will examine every aspect of your charge, from the initial encounter with the police through your arrest and questioning. Our attorneys will exploit any weaknesses in the prosecution's case and use them for your benefit. If you have received a drug crimes charge in Port Charlotte or surrounding areas, please give us a call to discuss your matter. Our phones are answered 24/7 and we offer free consultations. Contact us today at (888) 484-5057.