Port Charlotte, FL (April 20, 2019) – A traffic stop in Port Charlotte led police to discover drugs that were hidden inside a man's butt crack. 23-year-old Matthew Nero was stopped by deputies with the Charlotte County Sheriff's Office along Tamiami Trail on Wednesday, April 17th.
According to reports, Nero was stopped for speeding. When deputies approached his vehicle, they observed that both Nero and his 18-year-old passenger, Alexa Powers, appeared to be extremely nervous. Deputies allegedly located drug paraphernalia in plain view inside the vehicle. A K9 sniff of the vehicle's exterior indicated the presence of narcotics.
Following the search, Nero admitted to having drugs. Further investigation revealed that both Nero and Powers were in possession of marijuana, methamphetamine, cocaine, heroin, pills, needles and a digital scale. When he was asked whether he had other drugs, Nero admitted that he had certain items hidden inside his butt crack. He volunteered to remove the drugs himself and police also seized several Ziplock baggies containing 2.7 grams of cocaine and 15 grams of heroin.
Nero was charged with possession of heroin in excess of 10 grams, possession of cocaine with intent to sell, possession of methamphetamine, possession of marijuana and possession of drug paraphernalia. Powers was charged with possession of methamphetamine and possession of drug paraphernalia.
Port Charlotte Drug Crimes Laws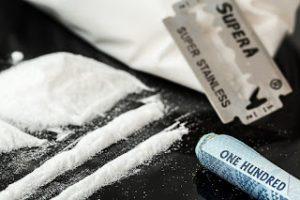 Florida drug crimes charges can cause serious negative consequences in your life. Drug possession charges range in nature from minor misdemeanors to serious felonies. The type of charge you are facing will depend on several factors, including the value of drugs possessed and whether police believe that you intended to sell the drugs. In cases involving large amounts of drugs or where there is evidence of selling, you will likely be facing felony charges that can result in lengthy prison sentences, high fines and long terms of probation.
If you are facing drug charges, our Florida criminal defense attorneys at Musca Law stand ready to defend you. There are many potential areas to defend these cases, including a constitutional challenge based on a violation of our search and seizure rights. Many drug cases involve the search of your home or vehicle and these searches must be carefully examined to determine if they were conducted legally and lawfully.
Our Port Charlotte criminal defense lawyers are here to assist you any time. For your free consultation, please contact us 24/7 at (888) 484-5057.