Port Charlotte, FL (March 26, 2019) – Police arrested a known sex offender identified as 41-year-old Timothy Rice after loitering and prowling near children, which is a misdemeanor. The accident took place at the swimming pool at Ann Dever Regional Park in Charlotte County.

A parent called police and reported that a man had touched her daughter while they were at the pool the day before. The man was quickly identified as Rice, who police discovered had been convicted in 1998 for molesting several girls.

Police followed leads after they heard from multiple individuals that Rice had been watching children at two different state parks in North Florida. The police returned to the pool to investigate the most recent claims, where they discovered from the lifeguard working there that Rice had been coming to the pool for around two weeks and would bring pool toys to play with the children there.

One parent complained to the lifeguard, stating that Rice squeezed her child's butt and asked her for a kiss. Another parent told deputies that Rice grabbed her daughter's thigh while she was in the water.

Rice was arrested at the scene and charged. Police believe that he had contact with other children and continue to investigate.
Port Charlotte Sex Crime Laws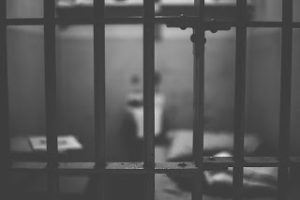 In Florida, crimes involving children are seen as some of the most heinous. Especially in cases where a sex offender is re-arrested for similar offenses, serious penalties could certainly result. If you have been charged with a sex crime in Florida, your charges should not be taken lightly, as it could severely impact everything you do for the rest of your life. Sex crime charges can lead to lifetime registration on the Florida sex offender registry, prison time, and more.

At Musca Law, our experienced and dedicated attorneys have experience in various types of sex crime charges and are interested in leading you in the right direction toward more information on your crime so that you can work on building a defense. We have helped many clients receive case results that helped them move forward in the past. If you have been charged with a sex crime in Florida, we want you to know that we are here for you. Contact us at (888) 484-5057 for more information.