Port Richey, FL (February 20, 2019) - Police have arrested a motorcyclist, identified as 63-year-old Buddy Jay Kline, after he struck a two-year-old child while driving intoxicated.

At the time, police say that Kline was in the 7300 Block of Oak Crest Drive on his Harley Davidson when he collided the 2-year-old. Kline's female passenger got off of the motorcycle and started screaming at everyone on the scene, including the parents of the child. She followed the parents and family members inside the home and continued to scream at them.

After a while, she went back outside, got back on the motorcycle, and Kline and his passenger fled the scene of the accident.

Police say that the child was airlifted to the hospital as a trauma alert. However, they were able to identify Kline and showed up at his home, where they asked him if he knew anything about the incident. Kline claimed that he only "heard about" the accident. While arresting him for leaving the scene of an accident, police noticed that Kline had bloodshot eyes and alcohol smell was emanating from his breath. Kline also refused to take a breath sample.

Police have since charged with Kline with a felony hit-and-run and misdemeanor DUI.
Port Richey DUI Laws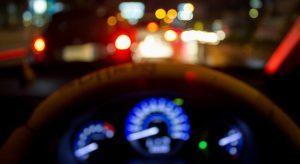 Being charged with a DUI crime might be one of the most frightening things that you will ever experience, as there are many harsh DUI penalties you could face under the law. You could be looking at jail time, losing your license for a period of time, fines, and more. This could affect your job, social life, and everything else that means the world to you right now. From the moment that you are accused of a DUI crime, you might be feeling helpless, but there is hope for you.

At Musca Law, we want you to know that it is imperative to have an experienced attorney on your side to help you handle your case and achieve the results you deserve. You might try to build a defense based on a lack of evidence by prosecutors who are unable to show that you were actually intoxicated at the time of your accident. If you are wondering how to beat a Florida DUI and what defenses might be available to you, it is important to speak with a Florida DUI defense attorney as soon as possible. Please do not hesitate to contact us for more information at (888) 484-5057.