Putnam County, FL (November 22, 2018) – On Tuesday night, November 20, a man from Interlachen was arrested and charged with felony first-degree sexual assault after a rape on another individual.

56-year-old Kelly Scott Kollman remained in prison without bond as of Wednesday. The incident took place when the victim told detectives at the hospital that she had been raped by Kollman and that there was a history of sexual abuse. The victim gave permission for an exam, where it was concluded that the story was adding up. Kollman admitted that he had sex with the victim but said that it was consensual.

The detective said that Kollman was placed under arrest due to statements that were made in conjunction with evidence. The relationship between Kollman and the victim is not known at this time.
Putnam County Sexual Assault Laws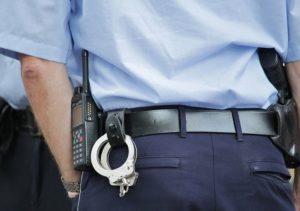 Sexual assault is seen as a violent, felony crime that could come with serious penalties when you have been charged. Somebody could spend a significant number of years in prison for these crimes, as well as having to register as a sex offender and have restrictions on where they are able to live or become employed. As you can see, these crimes can have a huge impact on how you spend the rest of your life.

At Musca Law, we make it a priority to ensure that our clients are informed and protected under Florida law, which is why we want you to understand the ins and outs of the law throughout the entire process. We ensure that all decisions moving forward are made on your behalf and that you have the strongest case possible. We understand that it can be scary when you are facing criminal charges. Contact us for more information at (888) 484-5057.