Quincy, FL (November 19, 2018) – Police say that a man from Quincy is facing charges after he fled from police officers following a Midway hit-and-run crash on Sunday, November 18 around 3:30 p.m.

The Florida Highway Patrol said that the incident happened yesterday on Interstate 10. The police say that 38-year-old Don Hargrove was involved in a hit-and-run crash, where he then sped through a construction area with cones surrounding the area and nearly struck a worker.

Mr. Hargrove got off of the I-10 and exited onto State Road 267.   A trooper immediately tried to pull him over as he entered State Road 276.  Mr. Hargrove then turned east onto Joe Adams Road before he jumped out of the vehicle and started running east. The trooper wasn't able to catch him and deployed his taser, which allowed them to stop the driver as he ran. Authorities say Hargrove attempted to fight off the officer the entire time he was being taken into custody.

Hargrove was detained and taken to the Gadsden County Jail on battery charges, possession of marijuana, and more.
Quincy Battery Laws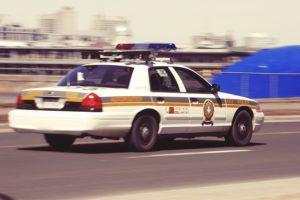 Even the simplest battery charges can turn into a big deal for somebody who has just been arrested for one of these serious crimes. Under Florida law, a misdemeanor battery can bring penalties of up to one year in jail or probation of the same length, with a $1,000 fine. Any other type of aggravated offenses could lead to even more jail time, which is why it is important that you never attempt to handle your case alone while you are charged with a crime.  You need the best possible outcome and results in your criminal case. If you have been accused of a battery crime in Quincy, which is located in the area of  Tallahassee and a variety of other Florida cities, you know that you could be facing charges that could have an impact on your life for many years to come. You want to ensure that you are proceeding with an experienced and successful criminal defense attorney. At Musca Law, we have earned an excellent reputation among our peers, prosecutors, and judges throughout Southern Florida.  We do have offices throughout the state to serve you.  We use our team approach to defend you by aggressively fighting for your rights under Florida law. With a combined experience of over 150 years in criminal defense, you should choose no other than an attorney who will fight for you every step of the way. Contact us today at (888) 484-5057 for more information on how we can help in your time of need.