Rockledge, FL (November 23, 2018) – Police say that yesterday on Thanksgiving, a man was severely stabbed in a domestic dispute on Carolina Avenue that left him with serious injuries.

The injuries were so serious that the man had to be airlifted from the scene. A witness across the street was playing video games when his children told him that there was a man lying in their driveway. They claimed that he was naked and bleeding.

When the neighbor went to investigate, they found the man screaming for help. He had severe injuries to his torso and hands and said that somebody cut him up with a katana.

Police say that the victim's wife fled the scene in her vehicle, but they were able to catch up to her in the afternoon, where she was charged for her role in the stabbing.
Rockledge Domestic Battery Laws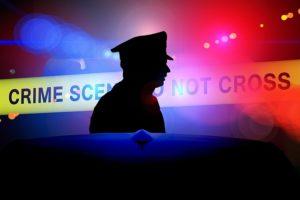 Domestic battery happens when somebody stabs or otherwise injures somebody who is a family or household member. This means anyone from husbands and wives, ex-wives and husbands, children, and many other individuals. There are many penalties for domestic battery, especially when serious injuries have resulted. You could experience serious penalties of up to one year in jail, probation, fines, and more. Aggravated charges can result when serious injuries have occurred, which means that you will need to defend yourself.

At Musca Law, we understand how difficult it can be to face these types of charges, especially when you are facing serious penalties that could hold you back in your everyday life. If you have received these charges in the Melbourne area and beyond, we want to work tirelessly to ensure that you get the best legal help with the individual attention you deserve on your case. Do not hesitate to contact us for more information at (888) 484-5057.