Sanford, FL (November 18, 2018) – Recently, a man was shot in the head during a violent shooting that took place in downtown Sanford. Law enforcement officials from two departments worked together to arrest the suspects.

According to officials, the shooting took place around 12:30 PM in a parking lot near the Water Spot bar on Park Avenue.

Authorities have identified the victim as George Beasley.

Based on the report, one officer heard shots being fired and ran outside in time to spot a beige Toyota speeding away from the scene. While other rescuers provided emergency aid to the victim, the officer who spotted the vehicle attempted to stop the driver, to no avail.

At some point, the Toyota crashed in woods near Volusia County. Later, police deputies arrested the driver Andras Lee and his passenger De'Shaun Williams. Afterward, the due was sent to a Volusia County jail but will likely be moved to Seminole County for further convictions.

Witnesses explained that a dispute erupted in the bar, causing the shootout, but the movie is still unclear.
Violent Crimes in Sanford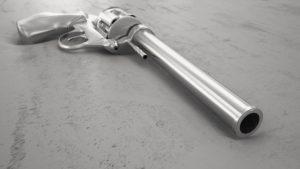 A violent crime is a situation where one person commits an intentional, highly aggressive act against one or more victims or pieces of property that threatens, causes, or attempts to cause harm. By Florida law, authorities can rule a violent crime as a felony. If a person is convicted, this individual can potentially lose their rights and have a permanent criminal record. Frequently, violent crimes are punished by the full extent of the law due to the severity of these incidences.

If you have been charged with one or more of these severe crimes in the Miami Beach area, we at Musca Law strive to provide you with a rigorous and detailed criminal defense which guarantees a strong and viable case. Across the State of Florida, we demonstrate over 150 years of combined experience in criminal defense. For more information, contact us today at (888) 484-5057.