Sanford, FL (December 16, 2018) - A man from Sanford was arrested on Friday, December 14th for charges related to possession of child pornography.

Vernon Charles Wheat, 23,  was taken into custody by the Orlando Cybercrime Task Force division of the Florida Department of Law Enforcement. Florida officials were first tipped off by the Australian Queensland Police Service.  Australian police informed officers in Florida that Wheat had allegedly sent inappropriate photographs to children in Australia.

The case was then sent to Florida officials who found multiple pornographic images depicting children on an electronic device belonging to Wheat.  Wheat was booked into the Orange County Jail where he is currently being held without bond.
Sanford Sex Crimes Laws
If you are facing a sex crimes charge in Sanford, Orlando and surrounding areas, you are looking at a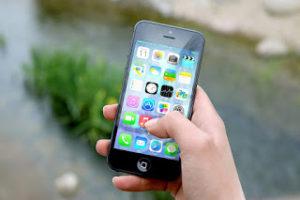 long prison sentence, high fines, probation and registration on your community's sex offender registry.

Sex crimes cases require the experience of a trusted and reliable criminal trial lawyer.  Many people charged with sex crimes involving the use of electronic devices can be wrongfully accused.  In some cases, malware, trojan horses and other viruses can infect your computer and cause images to be placed on electronic files without your knowledge or consent.  Other times, someone else may access your device and view explicit, illegal material.  The use of a computer forensics expert may be necessary to aid your defense and help prove your innocence when you have been wrongfully charged with a serious crime.

All prosecutors and law enforcement officers have a zero-tolerance policy for sex crimes involving children.  If you are facing a Florida sex crimes charge, our Florida criminal defense attorneys at Musca Law can help.  Do not wait until it is too late to hire an attorney.  Call us today at (888) 484-5057.