Santa Rosa County, FL (March 17, 2019) - A 19-year-old Gulf Breeze man is behind bars after authorities charged him with 35 offenses of possession of child pornography.

Joseph Brooks Salter was arrested on Wednesday, March 13th. Detectives with the Santa Rosa County Sheriff's Office first became interested in Salter after they received information about a user adding child porn videos to a Dropbox account. Police tracked the account and found out that he belonged to Salter. Investigators reviewed the videos and confirmed that it contained child porn.

Police charged Salter with 35 counts of possession of child pornography. He was being held in the Santa Rosa County Jail under a $350,000 bond.
Santa Rosa County Child Pornography Laws
Possession of child pornography is a very serious charge. In Florida, this charge is a felony that can result in harsh punishments. Not only are you looking at going to jail, but a conviction for possessing child pornography will also land you on the Florida sex offender registry, possibly for the remainder of your life.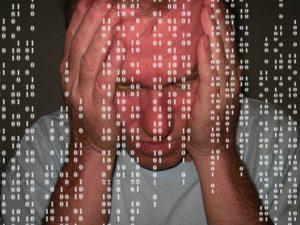 Florida sex crimes charges involving children carry with it a very negative social stigma that can ruin your reputation and your professional life. Possession of child pornography may either be a state or federal offense, depending on the nature of your case. Either way, authorities will take these charges seriously and attempt to prosecute them to the fullest extent of the law.

At Musca Law, our Florida criminal defense attorneys understand the difficulty you are facing when you have been charged with a sex crime. Each year, many people are wrongfully accused of committing crimes in cyberspace, including possession of child pornography. This can happen if someone else has access to your computer or your computer has a virus or malware that could result in compromising material being placed on your hard drive.

If you are facing a child sex crime, including possession of child pornography, our Navarre criminal defense lawyers are here to protect your legal rights. We will have your back every step of the way. For a free consultation, please give us a call at (888) 484-5057.