Santa Rosa County, FL (February 17, 2019) - Police in Santa Rosa County arrested a man for masturbating inside a Walmart on Tuesday, February 12th. The incident happened at the store's location on US 90 in Milton. According to reports, deputies with the Santa Rosa County Sheriff's Office were alerted by a witness that a man was acting suspiciously inside the men's department at the store. When the witness took a closer look, they observed a man, later identified as John Wesley Booker, masturbating in the store.  Booker, 55, allegedly ejaculated on the floor before using a clothing item to wipe it up. He was seen taking the clothing item and placing it on a nearby shelf. Deputies arrested Booker and charged him with indecent exposure and disturbing the peace. While he was on the way to jail, he allegedly told police that he was "sorry for all of this."  He was taken into custody and held on a $1,500 bond.
Santa Rosa County Sex Crimes
In Florida, the crime of indecent exposure involves exposing one's genitals in a public place in a vulgar manner.  This charge is a first-degree misdemeanor in most cases and carries up to one year in prison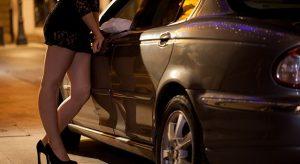 along with a $1,000 fine.  If the exposure happens in the presence of children, however, the crime can be upgraded to a felony, which can lead to a much more lengthy prison sentence and the possibility of higher fines. When you are facing a Florida sex crimes charge, such as indecent exposure, it is necessary to obtain counsel at the earliest stage of the process. Many people accused of these crimes will give voluntary statements to the police prior to or after their arrest, which can significantly damage their case. It is important to retain the assistance of a good Florida criminal defense attorney who can advise you as to your rights and help you through the process in such a way to preserve the integrity of your case. At Musca Law, our Milton criminal defense attorneys are there for you if you are facing sex crimes or other charges in Santa Rosa County. We have experience with local prosecutors and the court system, and we understand how to present the best possible defense strategy to counter the case against you. For your free consultation with one of our attorneys, please give us a call any time at (888) 484-5057.