Santa Rosa County, FL (December 19, 2018) – A Sheriff's Deputy for Santa Rosa has just been arrested for child pornography on Monday after police launched an investigation.

On December 12, police received a citizen's complaint and began investigating  deputy Jeffery Perkins. An incident occurred that led to the arrest of Perkins for charges ranging from aggravated assault to domestic violence, and more. Police issued a search warrant to obtain his cell phone activity.  While his phone was being searched for evidence related to the charges that he was facing, police discovered child pornography on his it.

Perkins has since been charged with 8 counts of possession of child pornography and is being held on a $400,000 bond. As of now, the Florida Department of Law Enforcement is investigating the case.

Perkins has been a deputy since 2009.
Santa Rosa County Child Pornography Laws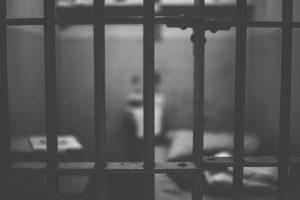 Child pornography laws under Florida law could be charged as either a second-degree or a third-degree felony. If you are convicted of a second-degree felony, you could be facing as much as 15 years in prison and up to $10,000 in fines for your crime. These serious sex-related crimes in Florida can bring penalties that will follow you through the rest of your life and require you to file as a sex offender for the remainder of your life as well. We understand how difficult it is to face the reality of these charges, which is why we would like to stand by your side at this time.

Being charged with a child pornography possession crime can be one of the most difficult things that you will ever experience, requiring the help of an experienced sex crime attorney in Florida. At Musca Law, our dedicated criminal defense attorneys work to make our clients a priority and ensure that your rights are always protected. We will help you work toward getting the best results possible and help you understand your rights under Florida law. Florida child pornography crimes are some of the most harshly punished under the law and we do not want you to feel alone at this time. Contact us to find out how we can help in the midst of your claim at (888) 484-5057.