Sarasota, FL (August 16, 2019) – Police with the Sarasota County Sheriff's Office have arrested 33-year-old Adam Hryhorysak for possession of child pornography.
Detectives received information that an IP address was used to download images of child pornography and used these tips to make their arrest.
Police moved in on Monday with a search warrant for Hryhorysak's home on Abby Lane in Sarasota. They discovered that he had been downloading the images through his Instagram social media account.
When detectives were interviewing him, he told them that he used his tablet to view, download, and send photos involving child pornography.
Hryhorysak has since been charged with 40 felony counts of possession of child pornography and remains in custody without bond.
Sarasota Child Pornography Possession Laws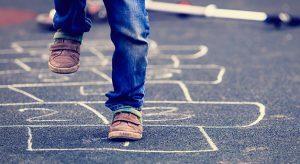 Being charged with child pornography possession can be a scary and helpless time in your life, as the criminal justice system views crimes involving children as some of the most serious and heinous. As such, you might find that it is difficult to move forward and that you might never be able to work certain careers as well as a huge social stigma against you for the remainder of your life. This is why, if you have been charged with a Sarasota child pornography crime, it is time to speak with an experienced attorney as you move forward.
Our criminal defense attorneys at Musca Law have handled many sex crime charge cases in Florida and understand how demeaning and humiliating this can be for you, as well as frightening as you face the reality of prison time and having to register as a sex offender for life. We will help you build a defense that you can bring to trial and protect yourself during this challenging time. Please reach out to us at (888) 484-5057 for more information on how we can assist you.