Sarasota, FL (November 30, 2018) – A 37-year-old man, identified by police as Jon Gluvna, is now facing child pornography charges for he sending child pornography over the internet.  This is the second time that Gluvna has been arrested for charges of possessing pornography that involved children within the past three years.

The Sarasota Sheriff's Department that handles internet crimes that involve children says that Gluvna was arrested after he admitted that on November 20th, he had been actively engaging in downloading child pornography. Gluvna has been on supervised release for previous charges of the same nature. On Tuesday of this week, he was arrested and taken into custody for the crime that was committed on the November 20th. 

Detectives were tipped off that Gluvna has been allegedly downloading child pornography once again and a search warrant was executed because of that information. Court documents indicate that police investigated computers, gaming consoles, and SD cards to find multiple videos of very young children engaging in sex acts. Police also determined that Gluvna was using a wiping software to in hopes that detectives would be unable to find any more evidence.

Gluvna is currently being held at the Sarasota County Jail as of Thursday evening.
Sarasota Child Pornography Laws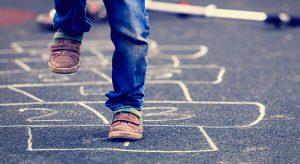 Possessing or distributing child pornography in Florida is considered a serious sex crime that can be punished on both state and federal levels. These types of charges stem from an adult possessing pornographic images, videos, or computer-generated content of children. Crimes that take place against children are prosecuted to the fullest extent of the law, which means that you could be facing long jail time or maybe even prison on top additional penalties and fines if you are convicted. An experienced sex crime attorney will research every legal route to ensure that you have the best possible outcome in your case.

Being charged with a Sarasota sex crime can be one of the most difficult and frightening experiences of your life. Help from an experienced Sarasota criminal defense attorney can ensure that your legal rights are protected and that you have the someone in your corner who can maneuver the complex and often complicated legal system.  Our goal is to make sure that you receive the lowest possible penalties for your case.  At Musca Law, we apply our 150 years of combined experience in these cases to your defense to help you achieve proven results. It can be scary to face these charges alone, so never move forward without the help of an attorney. Contact us for more information at (888) 484-5057.