Sarasota, FL (March 24, 2019) - The Sarasota Police Department has announced the arrests of eight people in a drug bust this week.

Officers were initially alerted to the Rosemary District in reference to suspicious activity reported by residents.  Police began an investigation into the activity and set up near a playground in the Gillespie Park area.  While they were on the scene, officers allegedly witnessed several hand-to-hand drug transactions.  According to Sarasota Police spokeswoman Genevieve Judge, the transactions involved synthetic cannabinoids, commonly known as spice.  Police seized 90 grams of spice as part of the bust.

The arrests came on Monday, March 18th.  Among those arrested were 47-year-old Jason Davis, 32-year-old Zachary Rausch, 52-year-old Cleo Brown, 59-year-old Michael Winchell, 37-year-old Myeka Bouie, 41-year-old Ricardo Toro, 68-year-old Miguel Sanchez-Colon and 48-year-old Angela Salpas.
Sarasota Drug Laws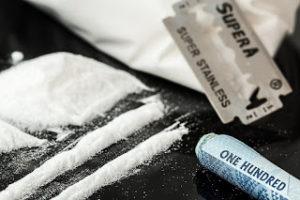 If you are facing a drug charge in Florida, you may have concerns about what awaits you.  Having a drug charge conviction on your permanent criminal record can limit your future job opportunities. You may also have to spend some time in jail, pay fines, be on probation and complete drug and substance abuse classes.  Depending on the type and amount of drugs you are accused of possessing, you could also be looking at a felony charge.

When you find yourself in this situation, you need the assistance of a trusted and experienced Florida drug crimes lawyer.  At Musca Law, we bring over 150 years of combined experience to your case.  We have handled thousands of drug crimes cases throughout Florida and we know the strategies that are needed to put up your best defense.  We will examine the facts of your case and advise you on how we can help reduce or eliminate the impact of a drug crimes conviction.

We have an office in Sarasota for your convenience.  For your free consultation with one of our Sarasota criminal defense lawyers, please give us a call any time at (888) 484-5057.