Sarasota, FL (May 25, 2019) - Two people were arrested for charges related to drug possession and stolen property in Sarasota this week. 
Sarasota County sheriff's deputies initially responded to a home on Friday, May 17 in response to a report from a person that property was missing inside the home.  The reporter told police that they believed a family member had stolen the items.  The family member in question was later identified as 29-year-old Jennalee Anderson.  At the time, it was believed that Anderson may be in possession of the items and was in the process of pawning them.
When deputies went to the pawn shop, they located an Apple Macbook and a Yeti cooler that was taken from the home.  Warrants were obtained for Anderson in relation to the stolen property.  On Saturday, police stopped Anderson's vehicle and conducted a search of the car.  Inside, they located several drugs, including methamphetamine, cocaine and prescription pills.  The driver of the vehicle, 30-year-old Juan Ayala-Gonzalez was also found in possession of methamphetamine, cocaine and a stolen handgun.  A later search of Ayala-Gonzalez's residence turned up more drugs, including heroin, methamphetamine, alprazolam and synthetic cannabis.  
Both Anderson and Ayala-Gonzalez were arrested on numerous drug possession charges.  Anderson was also charged in connection with the stolen property.  Both remain in the Sarasota County Jail at this time.
Sarasota Drug Crimes Laws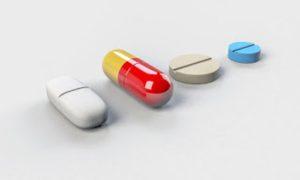 When you are facing a Florida drug crimes charge, your entire future may feel in doubt.  Drug charges range from simple possession all the way to serious felonies related to sale and trafficking.  The most serious drug charges carry harsh penalties, including long prison sentences and very high fines.  
At Musca Law, our Florida drug crimes attorneys have over 150 years of combined experience in defending against all types of drug charges.  We have successfully represented individuals in all areas throughout the state.  We will take a close look at the facts surrounding your case to determine the police may have violated your rights during the course of your charge and arrests. Our team will then present a compelling case to help fight back against the crimes for which you have been accused.
Our Sarasota criminal defense lawyers are available to speak with you any time.  For your free consultation, please call us at (888) 484-5057.