Sarasota, FL (June 6, 2019) – Police have arrested 47-year-old John Thomas Cray after he and 32-year-old Bradley John Yost were involved in an altercation that led to a fatality.
The incident took place in December 2018 on Bay Shore Road, near US-41. Yost walked into the roadway toward Cray's Chevrolet Silverado. Cray then accelerated and struck Yost with his vehicle, then drove away with Yost trapped underneath the vehicle.
When police arrived at the scene of the accident, Yost was pronounced deceased. An investigation into the incident took place.
Troopers have since arrested Cray on charges of negligent homicide and leaving the scene of an accident.
Sarasota Homicide Laws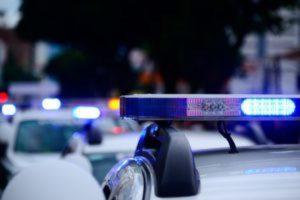 Being charged with any type of violent crime in Florida can be a scary and eye-opening experience as you face the reality of prison time, fines, and a past that might be difficult to recover from. Homicide is known as any type of unlawful killing of another human being, which can come with some of the most severe punishments imaginable and leave you feeling hopeless about the outcome of your case. Sarasota homicide charges should not be taken lightly and require the help of a skilled defense attorney on your side.
At Musca Law, we have over 150 years of combined experience in these types of cases and are skilled at litigating some of the most heinous crimes. With homicide crimes, the scary truth is that you might see increased penalties such as the death penalty of long mandatory minimum sentences. We will help protect your best interests and obtain case results for you in your time of need. Please reach out to us to find out how we can help you at (888) 484-5057.