Sarasota, FL (July 4, 2019) – A Venice man, identified as 50-year-old Scott Terry, was arrested on Monday for possession of child pornography after detectives received tips about his online acts.
Police were able to dictate that an email account was reported for possible transmission of child pornography. Detectives sat and reviewed images and videos, where they were able to find that there were 552 videos and about 3,380 images of child erotica on the account.
Detectives found that the account was associated with Comcast and Comcast discovered that the account's subscriber information was linked to Scott Terry. Terry allegedly used multiple email accounts to access pornography. On July 1, deputies met with Terry and read him his Miranda rights so that he could be arrested.
Terry spoke with detectives and confessed that he was in possession of child pornography. Police claim that he told them he watched the videos and viewed the images "out of curiosity."
Now, Terry is facing charges of possession of child pornography.
Sarasota Child Pornography Possession Laws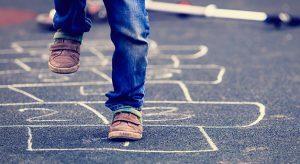 In Florida, if you actively possess child pornography, you are engaging in one of the most heinous crimes across the state and could be charged to the furthest extent of the law. Those who face these particular Florida sex crimes could be facing some of the harshest penalties from losing out on career opportunities to losing child custody and having to register as a sex offender for life. These charges can be devastating and humiliating, leaving you in a difficult position that you might not be able to get out of on your own.
Luckily, our skilled defense attorneys at Musca Law know that you have options and would like to offer a helping hand every step of the way. Judges tend to err on the side of the victim when it comes to sex crime charges, which is why, if you have been accused of a Sarasota child pornography crime, it is helpful to have an experienced and dedicated attorney on your side who has handled cases like these in the past and knows their way around the laws. Please contact us for the help you deserve at (888) 484-5057.