Sarasota, FL (April 1, 2019) – Police took a man into custody after deputies said that his cell phone was linked to child pornography that was downloaded close to his home.

This past week, police arrested 40-year-old Jonathan Ricca after he downloaded child pornography near his home in the 1800 block of Mesic Hammock Way. Deputies were able to find out the IP address of the computer that downloaded the images and obtained a search warrant for his home.

When deputies arrived at the home and found his cell phone, they discovered hundreds of images of different types of child pornography.

Ricca is currently being held without bond in Sarasota. He has been charged with three counts of transmission of child pornography and possession of child pornography.
Sarasota Child Pornography Laws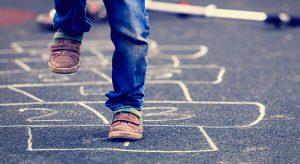 Possession of child pornography in Florida is considered to be one of the most heinous crimes that takes place against children every year across the state. If you are facing one of these charges, you could be penalized severely under the law. You might be kept from certain aspects of your life such as various career opportunities, certain housing, and social relationships you have built with others. You don't want one of these crimes to dictate the course of your life, which is why you need an experienced criminal defense attorney on your side.

At Musca Law, our Florida sex crime attorneys have experience in a variety of cases involving sex charges and want you to understand that you have many rights under the law. We understand that sometimes these accusations are made under what are actually completely innocent circumstances and can leave you in a difficult position for the rest of your life. Luckily, all hope is not lost. Let us help you obtain the case results you deserve as you move forward. Please contact us for more information at (888) 484-5057.