Sarasota, FL (January 8, 2019) – A man in Sarasota is now facing charges after deputies say he traveled to meet and have sex with who he thought was a 14-year-old, but was actually an undercover cop.

42-year-old Fred Makowski started speaking with the undercover detectives in October 2018 when he thought that he was talking to a 14-year-old child. The 'child' was actually an undercover detective with the West Palm Beach Police Department, who said that he was traveling to Siesta Key on a family vacation. The detective posed as a female.

Makowski continued to speak with the "child" for several months and even sent her explicit photographs of himself. He then went to a hotel yesterday morning so that he could meet with the girl, who called herself "Holly."

Detectives took him into custody, which is when he admitted that he sent the explicit photos and went to the hotel so that he could meet the child for sex.

Now, Makowski is facing charges of traveling to meet a child for sex and transmitting information that is harmful to minors. He is being held in prison without bond.
Sarasota Traveling to Meet a Minor for Sex Laws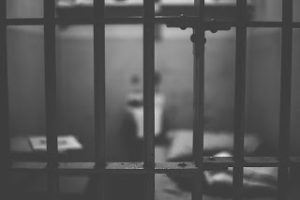 After you have been charged with traveling to meet a minor for sex in Florida, you know that you are now facing one of the most heinous crimes as you work through the turmoil of the criminal justice system and attempt to retain your rights. If you are sentenced for these charges, you could be facing as much as a second-degree felony, which can carry up to 15 years of probation and massive fines, alongside the reality that you could have to file as a sex offender for the rest of your life. Whether you want to get started on defending yourself from these charges or you need more information on sex crimes in Florida, our attorneys are here for you in your time of need.

Florida sex crimes, especially those involving children, are extremely serious and tend to carry weight in the legal system. If you are facing charges that could cause you to spend years in prison as well as many other harsh penalties, you will need the most experienced criminal defense attorney on your side every step of the way. Our firm at Musca Law has over 150 years of combined experience between our attorneys and will help you every step of the way as you build your defense. Contact us for more information at (888) 484-5057.