Sarasota, FL (July 30, 2019) – On Friday evening around 7:10 p.m., 43-year-old Bicente Velasquez Morales was arrested after sexually abusing a 6-year-old girl.
Morales, who was identified as a pastor, was arrested on a felony charge of sexual battery of a victim under 12.
Police received a tip from the girl's mother that Morales sexually abused her daughter and reported it after her daughter told her about the incident.
The child confirmed that Morales penetrated her digitally on multiple occasions. Morales stopped on one of the occasions because he was trying to get ready for church, according to the young victim.
Morales was confirmed as the pastor at the House of Restoration Ministry in Sarasota. He is in custody at this time.
Sarasota Sexual Battery Laws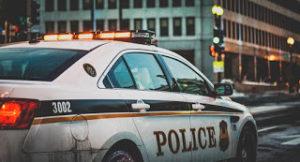 It can be understandably distressing and challenging to face the aftermath of sex crime charges in Sarasota, especially if you are facing charges due to an act against a child. Specifically, sexual battery of a minor can be one of the most frightening charges that you could ever face. Prosecutors and judges consider crimes against children some of the most heinous crimes that can be committed across Florida, which is why you never want to tackle the aftermath without the help of an experienced attorney.
Our experienced criminal defense attorneys at Musca Law understand how humiliating it can be to face the aftermath of a sex crime charge, especially when you believe that the crime did not take place in the same fashion that it is being reported. Our attorneys are here to protect your rights and defend you in your time of need. Please contact us for the help you deserve at (888) 484-5057.