Sarasota, FL (February 28, 2019) – An employee of the Manatee School District, identified as Quintin Bradley, allegedly threw a ball in the face of an autistic child and was arrested for the abusive act.
Bradley apparently has a history of brash and inappropriate encounters with students and is now facing a charge of child abuse without great harm. Bradley claimed that he had been trying to silence the 5-year-old student when he was crying on the playground. 

58-year-old Vicki Hampton, a teacher at the school where the abuse took place, witnessed the incident and failed to tell authorities. She is now facing charges as well.

Police say that Bradley was about three feet away from the student when he threw a rubber ball at him four times, which knocked him against a fence. Through surveillance footage, the allegations were confirmed. Bradley claimed that he was only trying to "play" with the child. 

Allegedly, this is not Bradley's first run-in with children, and he has acted inappropriately and caused them harm in the past. He was accused of flicking a child in the head and making them cry in another incident. He also mocked a child with a stutter at the school.
Sarasota Child Abuse Laws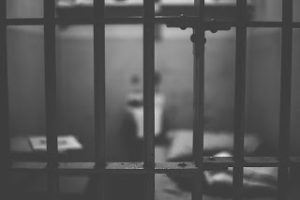 Abuse on any level is extremely heinous. However, the courts view these crimes against children as even more severe, as they tend to cause serious and lasting harm to children, who are some of the most innocent parties. If you have been accused of committing a child abuse crime, you are facing some of the most aggressive crimes against children and could be facing time in prison, large fines, and other penalties that could impact you for the rest of your life. You might have trouble with your career, miss out on custody opportunities with your children, and more.

Navigating Florida's criminal justice system, from the initial interrogations to trial can be one of the most difficult experiences of your life. It is vital to have dedicated and compassionate help on your side who understands the many laws prevalent in Florida and will help you achieve case results that help you get past this serious time in your life. At Musca Law, we will dedicate our time to building a defense that works for you. Contact us for more information at (888) 484-5057.