Sebring, FL (November 16, 2018) – Authorities have arrested a deputy with Highlands County after a sexual battery incident that took place against one of his fellow deputies.

A female deputy came to her supervisor about an incident that took place involving another deputy at the South Florida State College. The female deputy had been off-duty at the time and said that she was involved in an incident with Deputy Sheriff Zachary Lehman when he attempted sexual battery on her. He had been on duty at the time.

A thorough investigation took place, where it was determined that there was sufficient evidence to move forward with criminal charges. On Thursday, November 15, Lehman was arrested and charged with attempted sexual battery and armed kidnapping, a felony. He has since been placed in Highlands County Jail.
Sebring Sexual Battery Laws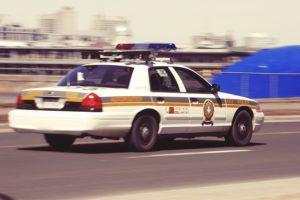 Many types of crimes are charges as 'sexual battery' under Florida laws. These crimes refer to any type of unwanted sexual touching between one person and a victim that is not consenting. If you have been accused of this or any other type of sexual crime across Florida, you might be facing extremely serious penalties. These crimes are considered to be some of the worst in Florida state because of the traumatic instances that surround these crimes. This is why it is important to have an attorney by your side who can protect your rights.

At Musca Law, we understand the importance of investigating every possible avenue as we work through the many aspects of your criminal case. We understand that it can be extremely traumatic to face these types of charges and will do everything we can to make sure that we get the best result and outcome possible for you and your case. We want to work to ensure that everything possible is done to protect you at this time. Do not hesitate to contact us in your time of need at (888) 484-5057.