Orlando, FL (August 12, 2019) – Orlando Police arrested 21-year-old Chasjuan Allen this past week in connection to an apartment complex murder where they previously charged another individual.
The person who was killed was identified as George Dallas, who lost his life at a Lake apartments complex on South Ivey Lane in Orlando.
Police previously arrested one other party identified as 18-year-old Miguel Bush in connection with the murder. Now, both Allen and Bush face first-degree murder charges.
Dallas had been shot in the neck and was immediately transported to the Orlando Regional Medical Center. However, he tragically passed away while there.
The investigation into the incident is currently ongoing.
Orlando Murder Laws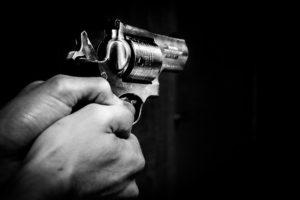 In Florida, murder degrees are split up into three degrees, including third, second, and first-degree murder charges. If you have been accused of first-degree murder, you have been charged with one of the most severe and heinous crimes in the taking of another person's life, as these crimes require premeditation and only involve a murder that was intentional. As you face the legal system and wonder how you can have your charges lowered or dismissed completely, it might be time to speak with a criminal defense attorney who can assist you in your time of need.
Our attorneys at Musca Law want you to know that you have many rights under Florida law when it comes to these charges and that, even in the midst of being charged with a violent Orlando crime, there is hope. Let us help you obtain case results for your charges by helping you build a defense you can rely on. Please contact us for more information on how you can get started on working toward results at (888) 484-5057.