Silver Lake, FL (December 26, 2018) – A woman from the village of Silver Lake was arrested for drunk driving after she caused an accident that injured another person this past week.

The woman, identified as 58-year-old Diane Marie Mooney, was arrested following a traffic crash but since released on a $20,000 bond. She was arrested last week around 10:10 p.m. by Lady Lake Police for causing an accident that caused serious injuries to at least one person.

As a result, Mooney is now facing a charge of DUI with serious bodily injury. The accident happened in her hometown area involving one other vehicle.

Police say that they do not have details about how she caused the accident because of the Christmas holiday only a few days later. At this time, police continue to investigate the circumstances leading up to this.
Silver Lake DUI Laws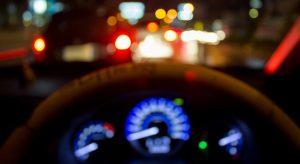 Following a drunk driving charge, many people might be feeling confused or intimidated by their charges. From the moment that a police officer believes that you have been driving drunk, you might be frightened from the moment you are booked and hauled off by police. You might have many questions about what will happen throughout this difficult process. Luckily, there is hope as you navigate the legal system and defend yourself from these concerning charges that can threaten prison time, fines, mandatory classes, license suspension, and more.

If you find yourself in a position where you have to defend yourself against DUI charges, you might wonder how you will be able to move past these charges and show that you didn't actually commit the crime in question as it appeared to others. At Musca Law, we are fully committed to helping you receive results and obtain case results that you can rely on to help you through one of the most difficult times of your life. Our Florida DUI attorneys have handled a variety of similar cases involving those who now face penalties from what is seen as a reckless crime in the vicinity of others. We will help you strategize and achieve results with our years of experience. Contact us for more information at (888) 484-5057.