Sneads, FL (December 28, 2018) – A Florida Correctional Officer trainee was arrested on drug charges after a K-9 sniffed out marijuana in his vehicle while he was at work.

Officers were alerted to the vehicle on the Apalachee Correctional Institution's property. The trainee was identified as Otis Pennywell, who then signed a contract that his vehicle could be searched. Through the search, officers found marijuana in the passenger's side floor board and driver's side door.

Pennywell was arrested. He said that he and his grandmother shared the vehicle, and that his aunt had access to the vehicle and also drove it occasionally. He also declined knowledge of the substance and said that he wasn't sure how it got inside his vehicle.

Pennywell was charged with introduction of contraband, possession of cannabis, and possession of drug paraphernalia.
Sneads Drug Possession Laws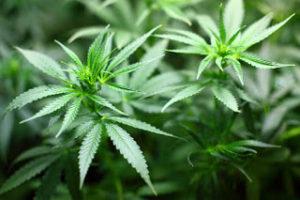 Marijuana in Florida is still only legal in medical cases when you qualify. Across the entire state, you can be arrested under marijuana possession laws, which starts at a misdemeanor and a potential one year in prison. The punishments go up from there depending on how much marijuana you possessed at the time. Our attorneys hope to bring a ray of light into your case when you have been faced with the reality of drug possession charges and are feeling hopeless about the outcome of your case.

If you have been charged with drug possession in Florida, the prosecutor has a job to show that the drug you possessed is a controlled substance in Florida and that you knew about its presence. If this cannot be shown, the charges will not stick. At Musca Law, our experienced drug crime attorneys understand that you could be facing severe penalties and significant time in prison. We have the knowledge and experience to handle your case from the very beginning and defend your rights in your time of need. Let us help you gain the freedom you deserve and give us a call today at (888) 484-5057.