Southwest Ranches, FL (January 23, 2019) – A firefighter with Palm Beach County was arrested this past weekend on DUI charges after crashing his truck into five other vehicles. Police confirmed that two people were injured as a result.

38-year-old John Gratton is now facing charges of driving under the influence and possession of drug paraphernalia. Officers were initially called to the scene of the accident, which took place at Griffin and Weston Roads late Saturday after the man had been driving his truck and struck five vehicles, fleeing the scene on foot.

Gratton was found hiding under a bush in a field nearby. Police say that he was bleeding and smelled of alcohol. Officers tried to lead him to the patrol car but he was stumbling the entire way there.

Gratton had allegedly been driving along Griffin Road at a high rate of speed at the time of the crash. Gratton was taken to the hospital as a precaution but wouldn't take a blood test to determine his BAC.

The conditions of the injured parties are not known at this time.
Southwest Ranches DUI Laws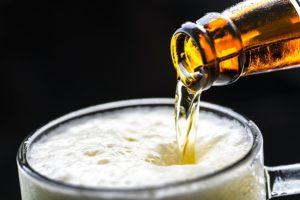 From the moment you are put into handcuffs following a DUI charge, you may be scared about what the future holds for you.   you may be worried that you will lose your driver's license or your job because of the charge.   If you are facing charges for driving under the influence of alcohol and/or drugs, you need to speak with an experienced Florida DUI attorney who has successfully represented clients who were accused and charged with a DUI offense. In many of these cases, it is possible to have your charges reduced or even completely dropped based on the circumstances.

Taking the right steps to minimize your charges is vital if you have been arrested under Florida DUI laws. At Musca Law, our attorneys understand that there are many DUI defenses that an experienced and passionate attorney can use such as improper stop, improper handling of evidence, problems with the breathalyzer test, and many other defenses that could play an important role in your case. At Musca Law, our attorneys have handled a wide variety of different scenarios related to these crimes and are here to help you through every step of the criminal justice system process, from initial interrogations to trial. Contact an attorney you can rely on today at (888) 484-5057.