St. Augustine, FL (January 13, 2019) - A sheriff's deputy in St. Johns County is behind bars after he was accused of fondling a young girl.  51-year-old Jeffrey Lewis Cook appeared in court on Saturday, January 12th after being arrested the day before.

Cook is alleged to have had an inappropriate relationship with the girl for six years prior to his arrest.  He has served as a deputy sheriff for a total of 17 years.  Cook has been charged with lewd and lascivious molestation.

He is currently incarcerated and being held on a $150,000 bond.  Detectives are still investigating to determine if there are any additional victims.  Anyone with information is asked to call the St Johns County Sheriff's Office.
St. Augustine Sex Crimes Laws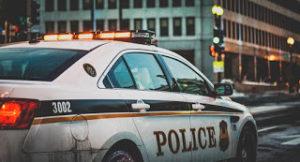 A sex crimes charge in St. Augustine can have a severe negative impact on your future.  Many sex crimes are felonies and carry prison sentences which can stretch more than a decade.  Additionally, individuals convicted of sex crimes face a potential lifetime of registration as a sex offender.   The status of being a convicted felon can limit your future employment opportunities and can cost you valuable rights, such as the right to own a firearm.

At Musca Law, our Florida criminal defense attorneys are aware of the sensitive issues that arise in sex crimes cases.  We know that there may be many defenses available to your case.  Our attorneys have over 150 years of combined experience with sex crimes cases throughout Florida. We understand the strategies of prosecutors in these cases and can use them to your benefit.

Our phones are answered 24 hours a day. If you have been charged with a sex crime in St. Augustine or surrounding areas, please call any time for a free consultation at (888) 484-5057.