St. Augustine, FL (February 24, 2019) - The St. Augustine Police Department arrested a 15-year-old boy at the Cathedral Festival on Friday, February 22nd.

Around 9:45 p.m., officers were alerted to the possibility that the boy was carrying a concealed weapon at the festival. They were able to locate the teenager and conducted a pat-down. During the search, police located the firearm inside his waistband. The teenager, whose name has not been released at this time, was charged with carrying a concealed weapon.

No further information about the case was provided and there is no word on whether the teen was taken into custody or if he is in custody at this time.
St. Augustine Weapons Crimes
A charge of carrying a concealed firearm in Florida is a third-degree felony, which is punishable by up to five years in prison or five years of probation, along with a fine of up to $5,000. If you are facing a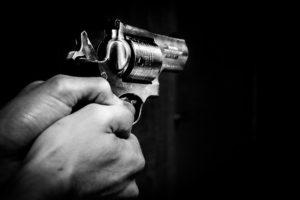 weapons charge in St. Augustine, you can expect that the prosecutor will handle your case very seriously. Many of these cases may involve a mandatory jail sentence if you are convicted. In addition, you face the prospect of being labeled as a felon and having restrictions placed on your civil liberties for years to come.

If you are facing any type of Florida weapons crime charge, you must secure experienced counsel right away. At Musca Law, our Florida criminal defense attorneys will advocate for your legal rights. We will speak with the prosecutor and present the best possible case in your defense. There could be certain mitigating circumstances that can help reduce the charge you are facing. In some cases, you may have a defense to illegally carrying a weapon or there may be other considerations which excuse your actions in the context of the situation.

Our St. Augustine criminal defense attorneys are standing by now to help you if you are looking at a weapons crime violation or any other type of criminal charge in the local area. We offer free consultations to all prospective clients. To speak with us, please call 800-682-2257 at any time, 24 hours a day, 7 days a week.