St. Augustine, FL (January 23, 2019) – Allen Hawk, a former firefighter for the Jacksonville Fire and Rescue Department who resigned in 2018 after he was arrested for beating and choking a St. Johns County woman while he was intoxicated.  Now, he has been arrested again on battery and violating probation charges for another assault on a woman.  

The new arrest report states that Hawk had been out drinking with the woman on the night that the battery occurred. She says she climbed onto a firetruck in the downtown area of St. Augustine, which is when Hawk grabbed ahold of her arm and violently threw her to the ground.

At the time of the arrest, Hawk's BAC was over three times the legal limit registering at 0.233.  

Hawk was also arrested for violating probation in relation to his previous charges stemming from the July 31, 2018 arrest. His probation conditions included anger management classes and zero consumption of alcohol.
St. Augustine Battery Laws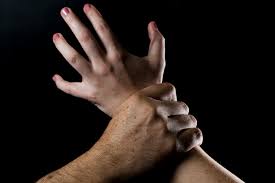 If you have been accused of intentionally causing somebody harm or using a deadly weapon against another party, you could very well be facing battery charges. Being accused of one of these crimes can be one of the scariest and most confusing things that you will ever face, with prison sentences reaching up to 15 years, fines totaling thousands of dollars, and many other penalties that can impact you for the rest of your life.  It may even affect your career choices. These violent charges are upheld seriously under Florida law, which is why you don't want to handle your case alone.

If you are facing battery charges, you might wonder how you can defend yourself from these charges, especially when you believe that somebody has twisted the story and circumstances of what actually happened. At Musca Law, our skilled and aggressive criminal defense attorneys have worked diligently to help others achieve the best possible case results for these types of charges and would like to stand by your side to ensure that you secure a positive outcome in your case. Contact us to find out what we can do for you at (888) 484-5057.