St. Augustine, FL (February 28, 2019) – 39-year-old Keith Napsky has been accused and arrested for raping a girl over a period of months. Additionally, he has been found to be the father of her child.

Napsky is accused of tying up the victim and forcing her to take illegal drugs, then sexually assaulting her over a timespan of a few years. The girl told police that she met Napsky through mutual friends in 2015. She was looking for a place to stay and Napsky opened up his home to her.

The victim was manipulated by Napsky and restrained on certain occasions, then given drugs so that he could take advantage of her sexually.

After DNA swabs were given, it was determined that Napsky also fathered the young girl's child. Napsky was arrested on Friday and remains in jail at this time.
St. Augustine Rape Laws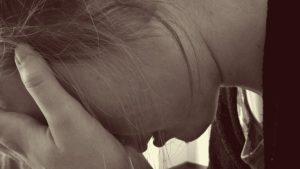 Being accused of a Florida sex crime might be one of the scariest things that you have ever faced, leaving you devastated and humiliated. If you are convicted, you might fear that you will miss out on certain employment opportunities, time with your children, or have to register as a sex offender for the remainder of your life. The truth is, many people are ill-informed about Florida sex crimes and the impact they can have on your life, which is why you should always work with an attorney to achieve the best results in your case.

Charges for sex crimes in Florida can have a massive impact on your life, especially if you have been accused of raping a child. We want to ensure that you don't miss out on any opportunities when it comes to moving forward and your legal rights at this time. We will help you through every step of the process, aiding in building your defense and more. Contact us to find out what we can do for you at (888) 484-5057.