St. Johns County, FL (February 8, 2019) – On Thursday, a man identified as 67-year-old Ronald Caruso was arrested in connection with the November death of his girlfriend. He has since been booked on first-degree homicide charges.

62-year-old Tracey Roof was found dead in November inside her home with Caruso. Roof called 911 the night before saying that her boyfriend was having a heart attack. When paramedics arrived at the home, they found that Caruso was fine and they helped him into bed so that he could go to sleep. They found that Roof appeared battered and asked her if she needed assistance from them, but she said no.

Four hours later on the same night, Caruso called 911 and told dispatch that his girlfriend wasn't breathing. Roof was found dead on the floor of their shared bedroom. Deputies found that the room had been left in disarray and Roof had many battery injuries on her body.

A search of the home showed that there were bloodstains left in the carpet and a broken picture frame with blood on it. Caruso told police that he and his girlfriend were the only two people who had been in the home and he wasn't sure how she died.

It was determined that Roof died from blunt force injuries and police confirmed that it was a homicide. Detectives have since obtained a warrant and arrested Caruso.
St. Johns County First-Degree Homicide Laws
Second-degree homicide in Florida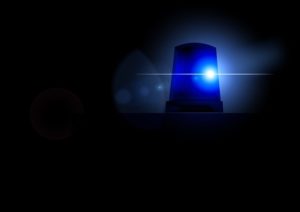 is seen as an extremely severe crime that can carry heavy penalties with it under state laws. Anybody who commits one of these violent crimes across the state could be facing many years in prison and the possibility of the death penalty, as well as many other consequences that can impact you for the rest of your life. Luckily, when it comes to these types of cases, there is the possibility that you can have your charges lessened or dismissed completely based on evidence from the prosecution as well as several other factors that are taken into consideration.

Murder and homicide charges are handled more seriously than many other crimes. You should never handle your case alone, especially when you are dealing with violent charges. At Musca Law, we have helped many clients receive case results in the past and want to ensure that your rights are being protected along the way. If you have been accused of a serious crime and fear that you could be facing severe consequences, you have many options. Contact us to find out what we can do for you at (888) 484-5057.