St. Lucie County, FL (December 19, 2018) – Last month, a fiery crash took place that led to the deaths of five people in St. Lucie County.  An arrest has now been made in regards to the fatal accident. 

Authorities say that 21-year-old Tanner Ray Dashner rear-ended a Dodge Dakota near Midway Road and South 25th Street. The Dakota then burst into flames and five people inside lost their lives.

Now, police have arrested Dashner, as they determined that he was intoxicated at the time of the accident. He is facing charges of five counts of DUI manslaughter, five counts of vehicular homicide, and other charges.

The victims have since been identified as Kedan Tillett, Anthony Victor, Anthony Martin, Darien Douglas, and Alexis Chaney. A 14-year-old was also rescued from the burning car and taken to the hospital. She has since recovered from her injuries.

Police say that it was determined Dashner was traveling an estimated 97 mph in a speed limit zone of 30.
St. Lucie County DUI Manslaughter Laws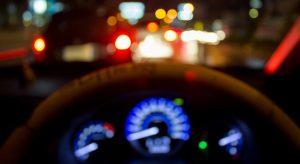 Being charged with a Florida DUI crime can be a difficult time in your life, as you might not understand the gravity of these charges or the penalties that you could be facing. When these charges are upgraded to DUI manslaughter charges because somebody has lost their life due to your actions, you could be facing as much as a second-degree felony and could be receiving up to 15 years in prison, probation, $10,000 in fines, and various other severe penalties that could have a huge effect on the rest of your life.

Across all of Florida, our criminal defense attorneys at Musca Law are here for you and understand how important it is to receive results you can rely on in your case. We will treat you with a high level of personal service and believe that your freedom is important as you work toward results in your case. After being charged with any type of DUI, our attorneys work vigorously to ensure that you can build a criminal defense and defend yourself against these serious charges as you move forward. Contact us today at (888) 484-5057 to find out how we can play a role in your case.