St. Petersburg, FL (February 14, 2019) – In St. Petersburg, a domestic dispute took place that led to gunshots being fired at a car full of children on Monday night, according to police, wounding a 5-year-old boy with a gunshot wound in the leg.

The woman accused of firing at the children, identified as 27-year-old Jamesha Flanning, is now facing six counts of attempted murder. Flanning was arrested on Monday and is being held in the Pinellas County Jail on $910,000 bail.

The 5-year-old was struck in the left thigh but thankfully, police say his injuries are not life-threatening. There were two other children in the vehicle at the time as well, between ages 4  and 7, who escaped injuries.

The incident happened when two women, one of whom was allegedly an ex-girlfriend of Flanning, attempted to retrieve personal belongings from Flanning's home. Flanning then walked outside with a Taurus 9 mm pistol and started shooting at their vehicle, with three children seated inside. The two women got back inside their vehicle and drove off.

Police say that Flanning struck the vehicle four times, with one bullet wounding the 5-year-old.

Police continue to investigate at this time.
St. Petersburg Attempted Murder Laws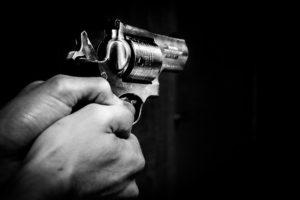 Any crime that deals with murder, or attempted murder, comes with severe penalties. You might be feeling concerned about the outcome of your case and the impact that these charges could have on your future from the moment the handcuffs get put on your wrists. You might feel stressed or concerned about spending time behind bars, paying large fines, or not being able to move forward in the career of your choice. Luckily, you are not without hope during this difficult time.   A skilled criminal defense attorney may be able to build a strong enough case to have your charges reduced or dropped.  You should speak to a knowledgeable and seasoned attorney who has handled complicated and serious cases such as an attempted murder charge.

At Musca Law, our attorneys have more than 150 years of combined criminal defense and trial experience successfully representing our clients in St. Petersburg and throughout the state who have been charged with attempted murder in Florida.  Depending on the circumstances surrounding your case, we may be able to get your charges reduced or even dropped. We have handled various types of homicide crimes in the past and are well-versed in helping clients obtain the best possible results after they have been charged with a violent crime. We will help strategize and build a defense that works best for the charges you are facing.  We have helped countless Floridians who have been charged with a serious crime and have the proven case results to prove it. Contact us to find out what we can do for you at (888) 484-5057.